Posted by Paul McBride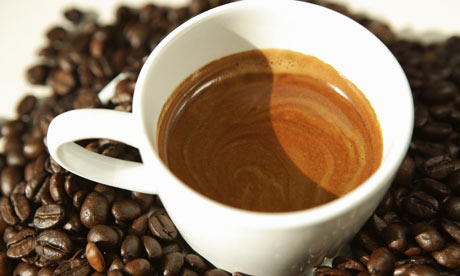 I came across a fascinating article on the web site of the Guardian newspaper from the U.K. describing a recent coffee auction in Boquete.  It seems that the most expensive coffee in the world comes from Boquete and topped out at $117.50 a pound this year (that's wholesale folks!).
The point of the article is to question whether any coffee is worth this amount of money.  Keep in mind, the record price for Boquete coffee was $130 a pound set in 2007 (back in the good old economic days).
What I found most interesting is how coffee in Boquete is now taking on features that have been established in the wine industry for years.  For example, the concept of "appellation", where very small and distinct areas produce specific coffee lots and "varietals"consisting of specific types of coffee beans are being used to differentiate one auction lot of coffee from another.  Having spent over 15 years living in the Napa Valley in California, I can see how the coffee farmers in Boquete are using these techniques to add value to their product.
This is not only good for the farmers of Boquete and the Chiriqui highlands but is potential boom to all tourism companies in the area.  The Napa Valley has become one of the top tourist destinations in California and, if properly developed, Boquete and the surrounding area could become a mecca for coffee lovers from around the world.
Excerpt from the Guardian article:
This year's crop of Esmeralda Special fetched $117.50 a pound at auction yesterday. Is any gourmet taste experience really worth paying 100 times more for than usual?