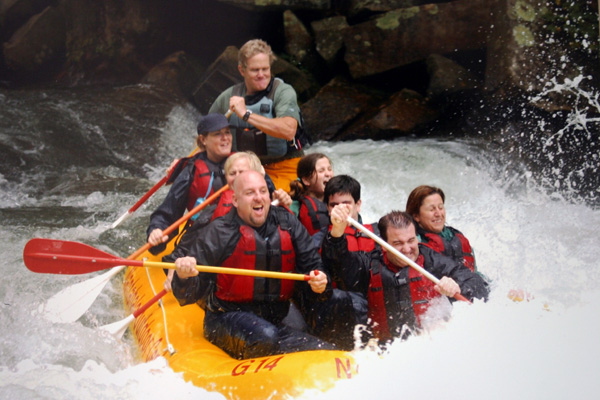 River rafting has been a part of the Boquete Chiriqui experience well before I arrived here in 1997. I have made several rafting trips down the less active parts of the Chiriqui Veijo with my family and it was an inspiring journey. Several companies operate rafting adventures in Boquete and by and large they bring a great deal of tourism to our community.
Now these businesses and the adventure tourism that has sprung up around it are in jeopardy. The Chiriqui Viejo river than runs near the border of Costa RIca is now being harnessed for hydro electric power which includes damming the river in a number of places to extract the valuable energy it contains. Panama is hungry for new sources of energy and hydro, which makes up a majority of our energy in Panama, is continuing to grow in leaps and bounds. Unfortunately, like most modernization and "progress" some very good things take a back seat or are eliminated entirely by the advances. In the case of Boquete's river rafting, the hydr'os will eliminate any water passing through the river in areas that are considered some of the finest rafting experiences in the world.
Is there a solution or a compromise that could be found to allow river rafting to continue while much needed energy is derived from the river? In a number of similar situations around the globe, governments and private enterprise have found it beneficial to release sufficient water for several hours each morning which allows for river rafting and the tourism it brings to flourish without the hydro's losing much in the way of revenue. Lets hope that Panama's leadership will consider this matter seriously before the switch is thrown and Panama's only river rafting industry has its lights put out.