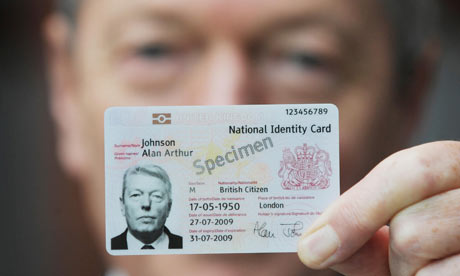 Panama has always had a national ID card they call a cedula and according to a recent article in Tradingmarkets.com Panama will be getting new ones made by 3M that are apparently more hi-tech and difficult to forge. They will even have one for us foreigners living in the country. It is amazing how often Panama authorities check your ID to be sure you are in the country legally and how in the U.S. many are opposed to the checking of ID as an infringement of our rights. I hear Americans complain about being stopped and checked for their ID here in Panama and I initially found it to be distasteful, but with the problems brought about by illegal immigration both here and in the U.S. I am more inclined to believe it is a necessary evil in this crazy world we live in.
Jul 29, 2010 (M2 EQUITYBITES via COMTEX) --
Diversified technology company 3M (NYSE: MMM | PowerRating) announced on Wednesday that its 3M security Systems Division has been awarded a contract to produce a new Panama national ID card.
3M said that it has created a new centralised personalisation facility in Panama, including all necessary equipment, and will provide the materials to produce half a million cards per year.
In addition to the national ID card, the Electoral Tribunal of Panama also contracted 3M Security Systems to produce minor ID cards and foreigner ID cards.
The one-year contract with 3M also gives the Electoral Tribunal the option to extend it through 2015.
Under the contract, financial details of which were not disclosed, 3M Security Systems will print and deliver sheets of Teslin-based card material pre-printed with a number of security printing features, the most notable of which is 3M Colour Floating Image Security Laminate.
3M's new centralised personalisation facility in Panama will provide 3M personalisation software, printers and high-speed die-cutting and laminator equipment.
In addition, 3M will also provide operational training support and maintenance.
3M Security Systems has been a supplier of personalisation materials and equipment systems for Panama's national ID card production since 2003.